Info:
Lately, I've been getting requests for specific skins that I have. Giving people individual skins one at a time proved to be annoying, so I decided to create a post for people that are interested in my skins. Please feel free to download these skins, as they are free. I skin simply because I love doing it. Feel free to ask me any questions about my skins. I'll do my best to attend to them. Some of my older skins will be updated, so when that happens, I'll post on what has been updated.
UPDATE:
If you'd like any recolors of a certain skin, let me know in-game! Don't expect them too quickly though. I might be busy. Should be done in about a day.
UPDATE #2:
When I post my OLDEST skins, I'll label them as such. They're not very good, need work, and half of them are missing but just in case anyone is interested, I'll upload them.
Skins List:
Pokemon Skins: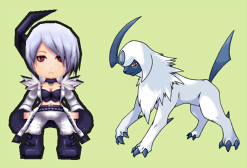 Absol Gijinka:
http://tinyurl.com/q28w247
Driftloon Gijinka:
http://tinyurl.com/paufd6e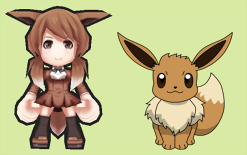 Eevee Gijinka:
http://tinyurl.com/pgfyms6